Fiscal Year 2017 Transportation, Housing and Urban Development funding bill released
Posted May 19, 2016
On May 17, 2016, the House Appropriations Committee released the fiscal year 2017 Transportation, Housing and Urban Development funding bill. It includes funding for the Department of Transportation and other related agencies.
The bill includes $19.2 billion in discretionary appropriations for the Department of Transportation (DOT) for fiscal year 2017. This is $540 million above the fiscal year 2016 enacted level. In total budgetary resources, the bill provides $76.9 billion to improve and maintain transportation infrastructure.
The bill targets funding to areas that include the following:
The bill allows $44 billion from the Highway Trust Fund to be spent on the Federal-aid Highways Program. This funding mirrors the levels authorized in the "Fixing America's Surface Transportation Act" (FAST Act), which was approved last year.
The bill provides $12.5 billion for the Federal Transit Administration (FTA) – to help build and maintain safe mass transit systems.
The bill contains funding for the various transportation safety programs and agencies within the DOT, including $918 million National Highway Traffic Safety Administration (NHTSA), and $644 million for the Federal Motor Carrier Safety Administration (FMCSA). Also included is $228 million for the Pipeline and Hazardous Materials Safety Administration (PHMSA).
The bill funds National Infrastructure Investment grants (also known as TIGER grants) at $450 million. These grants are awarded by the Department of Transportation to states and local communities for infrastructure construction and improvements.
The bill also has a number of legislative reforms, including:
Clarifies and extends the prohibition on the 2013 changes to the 34-hour truck-driver restart rule.
Facilitates interstate commerce by affirming a uniform hours of service trucking requirement.
Requires the DOT to improve safety data.
---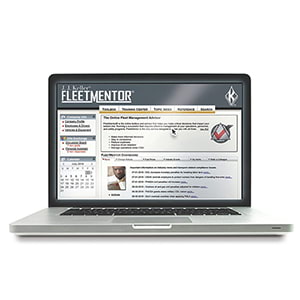 J. J. Keller® FleetMentor® is the online toolbox and advisor that will help you cover all areas of the CSA BASICs.
---
J. J. Keller's FREE Transportation SafetyClicks™ email newsletter brings quick-read safety and compliance news right to your email box.