DOL Overtime Exemption Rule Released
Posted May 18, 2016
The Department of Labor (DOL) has finalized its overtime exemption rules for employees classified as exempt from overtime under the executive, administrative, or professional (EAP) exemptions (also known as the white collar exemptions). The DOL is estimating that 4.2 million salaried employees will be affected by the rule change. Employers will have 6 months to make adjustments to be in compliance with the new rule, which goes into effect December 1, 2016.
Summary of the final rule
Salary threshold — The final rule will raise the minimum salary requirement that has been in place since 2004.
Standard minimum salary. The salary threshold will increase from $455 per week ($23,660 annually) to $913 per week ($47,476 annually). This revised number is equal to the 40th percentile of weekly earnings for full-time salaried workers in the lowest-wage census region (currently the South).
Highly Compensated Employees (HCE) salary level. The HCE salary threshold will be increased from the current $100,000 per year to $134,004 per year which is equal to the 90th percentile of full-time salaried workers nationally.
Automatic updates. The DOL will require an automatic update to the salary threshold every three years, beginning January 1, 2020. Each salary update will maintain the 40th and 90th percentiles. The DOL will post the new salary levels 150 days in advance of their effective date, beginning August 1, 2019.
Bonuses, incentive payments, and commissions. The final rule will allow up to 10 percent of the salary threshold for non-HCE employees to be met by non-discretionary bonuses, incentive pay, or commissions. These bonus payments must be made at least once every quarter.
Duties test. No changes were made to the duties tests that determine whether or not an employee can qualify for an exemption. Employers may continue applying the same provisions that have been in effect since 2004.
---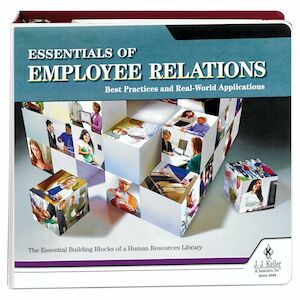 J. J. Keller's Essentials of Employee Relations Manual provides critical HR best practice tips and real-world applications in one convenient resource.
---
J. J. Keller's FREE HRClicks™ email newsletter brings quick-read human resources-related news right to your email inbox.