Communicating the FMLA (Part 2)
Posted May 27, 2016
When an employee puts you (the employer) on notice of the need for leave, you are required to determine the employee's eligibility to take leave under the Family and Medical Leave Act (FMLA), and provide the employee with a notice of his or her eligibility status. The eligibility notice may be either oral or in writing and must:
Be provided within five business days of the initial request for leave or when you acquire knowledge that an employee leave may be for an FMLA-qualifying reason;
Inform the employee of his or her eligibility status; and
If the employee is determined to be not eligible for FMLA leave, state at least one reason why.
This notice is to be provided only the first time the employee takes leave for a particular FMLA-qualifying reason in your designated 12-month leave year. The eligibility notice is not required for each intermittent FMLA absence for the same qualifying reason during the same leave year or for FMLA absences for a different qualifying reason where the employee's eligibility status has not changed. If the employee requests leave for a different qualifying reason in the same leave year and the employee's eligibility status has changed, you must notify the employee of the change in eligibility status within five business days.
Each time you are required to provide the eligibility notice, you must also provide employees with a rights and responsibilities notice, notifying them of their obligations concerning the use of FMLA leave and the consequences of failing to meet those obligations.
The rights and responsibilities notice must be in writing and must include, as applicable:
Notice that the leave may be counted as FMLA leave;
Your designated 12-month period for counting FMLA leave entitlement;
Any requirement for the employee to furnish a certification and the consequences for failing to do so;
Information regarding the employee's right or your requirement for substitution of paid leave and conditions relating to any substitution, and the employee's right to take unpaid FMLA leave even if the conditions for paid leave are not met;
Instructions for making arrangements for any premium payments for maintenance of health benefits that the employee must make during leave (and potential employee liability if the employee fails to return to work after FMLA leave);
Notice of designation as "key" employee and what that could mean; and
The employee's right to job restoration and maintenance of benefits.
The rights and responsibilities notice may be distributed electronically provided all other requirements are met. You may use the Department of Labor's (DOL) Form WH-381, to provide notice of eligibility and rights and responsibilities, but you are not required to do so.
Generally, the eligibility notice and the rights and responsibilities notice are on one document. They are not required to be, but the DOL's model notices have it as one. When employees receive these, they might have questions. You must be responsive to employee questions concerning their FMLA leave.
The third part of this series will focus on the certification.
This article was written by Darlene Clabault of J. J. Keller & Associates, Inc.
---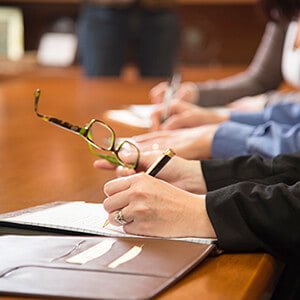 J. J. Keller's Family and Medical Leave Act (FMLA) Consulting Services can help your company ensure compliance with FMLA requirements and minimize the law's burden to your organization.
---
J. J. Keller's FREE HRClicks™ email newsletter brings quick-read human resources-related news right to your email inbox.