Argon gas supplier pleads guilty to DOT hazmat violations
Posted May 18, 2016
The Department of Transportation's Office of Inspector General (OIG) reported a distributor of packaged/cylinder gas based out of Florida pleaded guilty on May 5 to 14 criminal counts for offering in transportation several shipments of argon gas that failed to meet the provisions of the Federal Hazardous Materials Regulations (HMR) and Department of Transportation (DOT) Special Permit 11186.
OIG found that between March 12, 2008, and May 14, 2008, the Miami fill plant made eight shipments of argon, cryogenic liquid in pressurized tank containers, but failed to comply with DOT requirements, including failing to:
Annotate the applicability of the Special Permit on shipping documents;
Provide carriers a copy of the Special Permit;
Conduct necessary physical inspections, pressure readings, recording of ambient temperature, and computations of one-way travel time pertaining to the shipments; and
Provide function specific training to its hazmat employees and managers involved in handling the shipments.
These violations at the Miami fill plant were discovered when the pressurized tank shipped on May 14, 2008, failed, releasing argon gas in the hold of a marine cargo vessel at Port Everglades, Florida. Three stevedores who entered the vessel's hold were asphyxiated and died as a result of their exposure to the argon gas.
Subsequent investigation revealed that the aforementioned violations existed at the time of the incident despite the fact that the company and its corporate parent held and operated under more than 100 similar DOT Special Permits, and had a training and compliance division intended to address such training issues.
The guilty plea was pursuant to an agreement reached wherein the company agreed to also pay a $7 million fine and be subjected to a 24-month period of organizational probation, which will include monitoring by an independent auditor.
DOT-OIG is conducting this investigation with substantial assistance from the Pipeline and Hazardous Materials Safety Administration.
---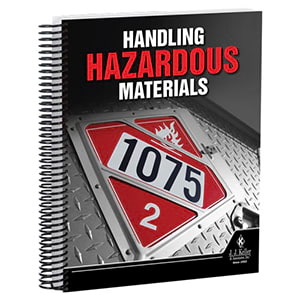 J. J. Keller's Handling Hazardous Materials offers plain-language explanations of DOT hazmat regulations for those who manage or transport hazardous materials.
---
J. J. Keller's FREE Transportation SafetyClicks™ email newsletter brings quick-read safety and compliance news right to your email box.