Senate bill would add 73-hour limit for truck drivers
Posted April 25, 2016
A Senate appropriations bill that would fund the Federal Motor Carrier Safety Administration (FMCSA) for the next fiscal year holds a new restriction on truck drivers' hours of service.
The FY2017 Transportation, Housing and Urban Development, and Related Agencies (THUD) Appropriations bill passed through the Senate Appropriations Committee on April 21, 2016, and now heads to the full Senate for consideration.
In addition to fixing a technical glitch involving the 34-hour restart, the bill includes a provision saying that truck drivers who use the restart provision "may not drive after being on duty more than 73 hours in any period of 7 consecutive days."
This 73-hour limit would only go into effect if the FMCSA is unable to enforce restrictions on when and how often drivers are able to get a restart.
The current hours-of-service rules, implemented in 2013, say that a restart is only allowed once per 168 hours (7 days) and must include two periods from 1 a.m. to 5 a.m., but the FMCSA has been prohibited from enforcing those restrictions until it can show Congress evidence that they improve safety.
If the agency is unable to do that, the legislation demands that the pre-2013 restart rules go back into effect, meaning truck drivers will continue to be able to get a restart as often as they wish.
At the same time, however, the new 73-hour limit would be enacted, preventing drivers from using restarts to work and drive up to 82 hours per week, the maximum possible given the hours-of-service limits as a whole.
The proposed legislation, which must still pass the House and Senate and be signed into law, specifies that "the 7-day measurement period moves forward 1 day at midnight each day."
The legislation would not affect the existing 60- or 70-hour limits, which restrict drivers from driving commercial motor vehicles after accumulating 60 or 70 on-duty hours in 7 or 8 days, respectively.
The legislation would also fix a glitch in a 2015 law that could make the restart option go away entirely, which was not Congress' intention.
The new legislation specifies that the restart provision can remain in place as long as the FMCSA removes the "1 a.m. to 5 a.m." and 168-hour provisions if they are not shown to improve safety.
This article was written by Daren Hansen of J. J. Keller & Associates, Inc.
---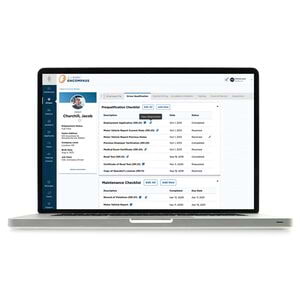 J. J. Keller® E-Logs - Compatible with iPad®, iPhone® and Android™ mobile devices. Affordable, flexible options from the nation's most respected transportation solutions provider.
---
J. J. Keller's FREE Transportation SafetyClicks™ email newsletter brings quick-read safety and compliance news right to your email box.