New York joins the trend of paid family leave
Posted April 29, 2016
In early April, as part of the 2016-2017 state budget, New York Governor Cuomo signed legislation enacting what is said to be the longest and most comprehensive paid family leave in the nation. When fully phased in, New York employees will be eligible for up to 12 weeks of paid family leave in a 52-week calendar period for the following reasons:
To participate in providing care, including physical or psychological care, for a family member of the employee made necessary by the family member's serious health condition;
To bond with the employee's child during the first 12 months after the child's birth or the first 12 months after the placement of a child for adoption or foster care with the employee; or
Because of any qualifying exigency (defined under the federal FMLA) arising out of the fact that the spouse, domestic partner, child, or parent of the employee is on active duty or has been notified of an impending call or order to active duty in the Armed Forces of the United States.
Unlike many of the paid sick leave laws cropping up throughout the country, New York's provisions are paid for by the employees. The program will be funded entirely through a nominal payroll deduction. On June 1, 2017, and annually thereafter on September 1, the superintendent of financial services must set the maximum employee contribution.
Benefits will be phased in as follows:


| | | |
| --- | --- | --- |
| Year | Amount of leave | Amount of pay |
| 2018 | 8 weeks | 50% |
| 2019 | 10 weeks | 55% |
| 2020 | 10 weeks | 60% |
| 2021 and beyond | 12 weeks | 67% |
The percentages are of an employee's average weekly wage, capped to the statewide average weekly wage. Employees would not receive family leave benefits while receiving total disability payments for a workers' compensation claim.
All employees are eligible to participate after having worked for their employer for six months (26 weeks).
Family members include children, parents, grandparents, grandchildren, spouses, or domestic partners.
Employers may require employees to provide notice of the need for paid family leave and a certification supporting the need for the leave.
Whether the New York law will signal in more state paid leave provisions remains to be seen, but the tide is certainly moving.
This article was written by Darlene Clabault of J. J. Keller & Associates, Inc.
---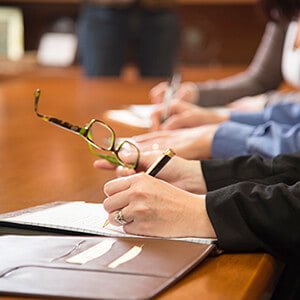 J. J. Keller's Family and Medical Leave Act (FMLA) Consulting Services can help your company ensure compliance with FMLA requirements and minimize the law's burden to your organization.
---
J. J. Keller's FREE HRClicks™ email newsletter brings quick-read human resources-related news right to your email inbox.