National Work Zone Awareness Week under way
Posted April 13, 2016
Each year in the spring, National Work Zone Awareness Week event (April 11-15) is held to bring national attention to motorist and worker safety and mobility issues in work zones.
The annual event coincides with the start of the 2016 highway construction season, and calls on drivers to be especially careful during warm-weather months when highway construction is at its peak.
This year's theme is "Don't Be That Driver!" to remind drivers that work zones require them to stay alert and be prepared for sudden changes that distracted drivers may not notice in time to prevent a crash.
In 2014, the most recent year for which data are available, 669 fatalities occurred in highway work zones — including 17 in Ohio where this year's national kickoff event was held. Driver and vehicle passengers accounted for 82 percent of work zone fatalities, and distracted driving was a factor in 16 percent of fatal crashes in work zones. Speeding was a factor in nearly one-third of them.
National Work Zone Awareness Week, sponsored each year by federal, state and local transportation officials, the American Traffic Safety Services Association, and the American Association of State Highway and Transportation Officials at the start of construction season, raises awareness of safety measures taken on roads all over the country.
---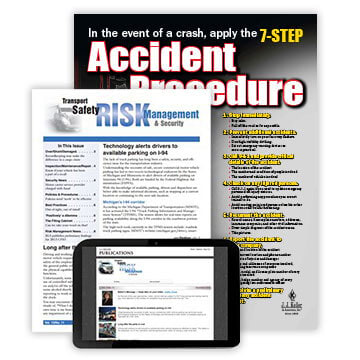 J. J. Keller's Transport Safety Risk Management & Security Newsletter keeps you up-to-date on the latest security and motor carrier safety risk management.
---
J. J. Keller's FREE Transportation SafetyClicks™ email newsletter brings quick-read safety and compliance news right to your email box.