DOT establishes MCSAP Formula Working Group
Posted April 14, 2016
The U.S. Department of Transportation (DOT) announced the formation of the Motor Carrier Safety Assistance Program (MCSAP) Formula Working Group. The Fixing America's Surface Transportation (FAST) Act requires the DOT Secretary to establish a working group to analyze the requirements and factors for establishing a new allocation formula for the MCSAP, the state grant program of the Federal Motor Carrier Safety Administration (FMCSA).
MCSAP grant funds help maintain the states' commercial motor vehicle (CMV) enforcement programs around the country, with grant funds providing support for state-conducted compliance investigations, roadside inspections, new entrant audits, and traffic enforcement activities.
The DOT Secretary was required to establish a MCSAP working group within 180 days of enactment of the FAST Act — December 4, 2015 — and the working group must provide its recommendations to the Secretary no later than one year from the date of its establishment.
According to the FAST Act, the working group must be composed of representatives from state CMV safety agencies, FMCSA, an organization representing state CMV enforcement agencies, and any other persons that the DOT Secretary considers necessary. State safety agency participation must make up at least 51 percent of the working group, and the group is exempt from the Federal Advisory Committee Act.
Secretary Foxx signed approval letters for 15 individuals from enforcement and associations who were selected for the working group.
FMCSA received 24 applications from the states, one application from an organization representing states, and three applications from other persons. FMCSA empaneled a group of five staff from various offices within the agency to review and rate all submitted application materials for consideration to the formula working group.
The criteria established in the notice and used to evaluate all candidates included:
Commitment to transportation safety;
Record of collaboration with diverse stakeholders;
Professional experience in commercial motor vehicle safety;
MCSAP program leadership;
Program management and operations experience; and
Familiarity with data analysis and quality measurements.
---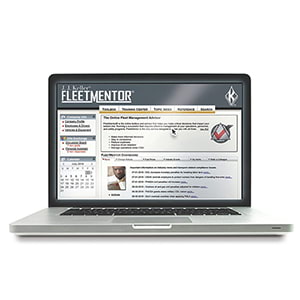 J. J. Keller® FleetMentor® is the online toolbox and advisor that will help you cover all areas of the CSA BASICs.
---
J. J. Keller's FREE Transportation SafetyClicks™ email newsletter brings quick-read safety and compliance news right to your email box.