Twenty percent of HR managers admit to gender pay disparities at their companies, survey finds
Posted March 1, 2016
Gender equality in the workplace is top of mind for politicians, activists, business leaders, and workers. More than half of workers (55 percent) do not believe men and women are paid equally for the same job, and a similar proportion (51 percent) do not feel men and women are given the same career advancement opportunities, according to a new CareerBuilder survey.
A significant number of employers agree, with 20 percent of human resource managers admitting that women do not make the same wages as their male counterparts at their organizations.
Salary comparison
Taking a closer look at pay comparisons, men were nearly three times as likely to report earning six figures and nearly twice as likely to earn $50,000 or more. Women were twice as likely to report earning less than $35,000.
Earn less than $35,000
Men – 23 percent
Women – 47 percent
Earn $50,000 or more
Men – 49 percent
Women – 25 percent
Earn $100,000 or more
Men – 14 percent
Women – 5 percent
Survey results confirm that women feel inequality to a greater extent than men — only 35 percent of women believe there's equal pay (compared to 56 percent of men) and 39 percent of women say there are equal opportunities for advancement (compared to 60 percent of men).
Results also indicate that younger workers (men and women) believe they're closer to parity. When asked if they believe men and women are on equal footing in the workplace:
Ages 18-24: 61 percent said yes
Ages 25-34: 50 percent said yes
Ages 35-44: 40 percent said yes
Ages 45-54: 46 percent said yes
Ages 55+: 46 percent said yes
Fixing wage inequality
In a similar survey by Glassdoor, participants were asked how they think the pay gap could be solved. Employees who believe there is a wage gap at their company said they feel the following would help to solve the problem:
New company policies around pay and compensation — 45 percent.
Clearer communication from senior leaders and human resources about how pay raises, bonuses, and cost of living increases are determined — 36 percent.
Greater internal pay transparency for all roles — 34 percent
Demand for pay raises by women more frequently to make an impact — 19 percent of women, compared to 11 percent of men.
---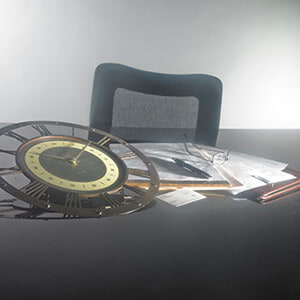 J. J. Keller's Wage & Hour Compliance Assessment can help you avoid costly fines and litigation related to wage and hour violations.
---
J. J. Keller's FREE HRClicks™ email newsletter brings quick-read human resources-related news right to your email inbox.