Oregon OSHA adopts changes to construction-industry fall protection rules
Posted March 25, 2016
Oregon OSHA is lowering the construction industry's current 10-foot general fall protection trigger height to six feet and prohibiting the use of slide guards as a sole or primary fall protection system.
The changes, which affect only the requirements in Subdivision 3/M (Fall Protection) and Subdivision 3/E (Personal Protective and Life Saving Equipment), will take effect in 2017. The six-foot fall protection requirement will become effective January 1, 2017, and slide guards will no longer be allowed as a primary fall-protection system starting October 1, 2017.
Fall protection trigger height requirements covered under Subdivisions 3/L (Scaffolding), 3/R (Steel Erection), 3/S (Underground Construction), 3/CC (Cranes and Derricks in Construction); Division 2 (General Occupational Safety and Health Rules); Division 4 (Agriculture); and Division 7 (Forest Activities) are unaffected by these rule changes.
In October 2015, federal OSHA formally notified Oregon OSHA that the 10-foot fall protection requirement and the option to use slide guards as a primary fall-protection system were not as effective as federal OSHA's requirements.
Oregon OSHA formed an advisory group of stakeholders in commercial and residential construction and asked for input in drafting changes to the existing rules over a series of meetings during the summer of 2015. The advisory group felt that the changes would primarily affect employers who build single-level homes and employers who work on roofs that have potential fall distances less than 10 feet above the ground. But lowering the fall-protection height to six feet would not have a significant fiscal impact on Oregon's construction industry as a whole.
Following those meetings, Oregon OSHA explained the changes to the public at five hearings held throughout the state in January.
---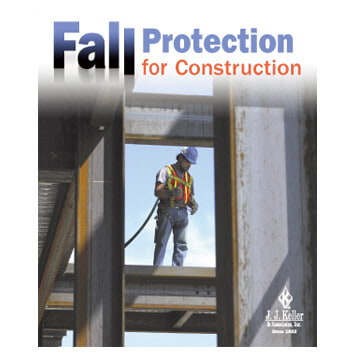 J. J. Keller's Construction Fall Protection training programs help workers recognize fall hazards and teach them to take the proper measures to ensure safety.
---
J. J. Keller's FREE Workplace SafetyClicks™ email newsletter brings quick-read workplace safety and compliance news right to your email box.