EEOC issues anti-discrimination fact sheet for small businesses
Posted March 7, 2016
On March 3, the U.S. Equal Employment Opportunity Commission (EEOC) released a new simplified, one-page fact sheet designed to help small business owners better understand their responsibilities under the federal employment anti-discrimination laws.
According to the EEOC, the "Preventing Discrimination is Good Business" fact sheet provides a shortened, user-friendly overview of the legal obligations of small businesses under the anti-discrimination laws.
The EEOC says it is being made available in 30 different languages to respond to the large number of small businesses across the country started by immigrants whose first language is not English.
The fact sheet is available in the following languages: Amharic, Arabic, Bengali, Burmese, Chinese, English, French (Canadian), French (European), German, Greek, Haitian Creole, Hindi, Hmong, Japanese, Karen, Khmer, Korean, Laotian, Marshallese, Nepali, Polish, Punjabi, Russian, Somali, Spanish, Tagalog, Thai, Ukrainian, Urdu, and Vietnamese.
The fact sheets are available on the EEOC website. The EEOC says the fact sheet will also be distributed by the 53 EEOC offices nationwide.
---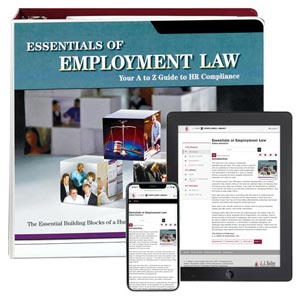 J. J. Keller's Essentials of Employment Law Manual covers more than 100 vital HR topics, including FMLA, ADA, HIPAA, FLSA, COBRA and more.
---
J. J. Keller's FREE HRClicks™ email newsletter brings quick-read human resources-related news right to your email inbox.