Rep. Peter DeFazio seeks to replace NAFTA
Posted February 21, 2017
Congressman Peter DeFazio (D-OR) introduced a resolution entitled "Blueprint for America's Future Trade Policy" that listed the principles he believes should be included in any replacement of the North American Free Trade Agreement (NAFTA).
DeFazio's blueprint is the result of working with labor stakeholders and fair trade advocates in an attempt to protect American interests.
The resolution has been endorsed by:
AFL-CIO, Teamsters,
United Steelworkers (USW),
International Association of Machinists and Aerospace Workers (IAMAW),
Communications Workers of America (CWA),
Public Citizen, and
Citizens Trade Campaign.
The "Blueprint for America's Future Trade Policy" requests that any NAFTA replacement deal negotiated by President Trump must:
Require strong labor and environmental standards, and ensure they are enforced;
Add strict, enforceable disciplines to fight against currency manipulation;
Eliminate procurement provisions that undermine Buy America;
Require imports and foreign companies operating in the U.S. to adhere to U.S. laws;
Lower the cost of prescription drugs;
End tribunals that undermine U.S. trade enforcement laws, such as NAFTA's Chapter 19;
Require foreign operators to comply with U.S. transportation laws;
Require strong rules of origin on cars, auto parts, and other manufactured goods;
Eliminate the Investor-state dispute settlement (ISDS) Provision that undermines U.S. Sovereignty; and
Protect U.S. energy policy.
President Trump is instructed in the resolution to initiate the renegotiation of NAFTA no later than June 1, 2017.
All three NAFTA nations — Mexico, Canada, and the U.S. — must accept the terms of a new agreement before it can be approved. According to DeFazio's blueprint, if negotiations are not completed and all the provisions outlined in the resolution agreed to within one year of beginning talks, President Trump is directed to consider withdrawing the U.S. from NAFTA.
---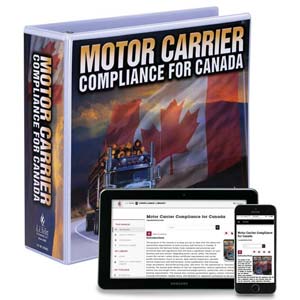 J. J. Keller's Motor Carrier Safety Compliance for Canada Manual offers "how-to-comply" explanations of key Canadian federal and provincial motor carrier safety and operational requirements.
---
J. J. Keller's FREE Transportation SafetyClicks™ email newsletter brings quick-read safety and compliance news right to your email box.