EEOC announces proposed addition to annual EEO-1 reports
Posted February 2, 2016
On January 29, the U.S. Equal Employment Opportunity Commission (EEOC) made public a proposed revision to the Employer Information Report (EEO-1) to include collecting pay data from employers, including federal contractors, with more than 100 employees. The new data is intended to assist the agency in identifying possible pay discrimination and assist employers in promoting equal pay in their workplaces.
EEO-1 data provides the federal government with workforce profiles from private sector employers by race, ethnicity, sex, and job category. According to the EEOC, the proposal would add aggregate data on pay ranges and hours worked to the information collected, beginning with the September 2017 report.
The proposed changes were published in the February 1, 2016, issue of the Federal Register. Members of the public can submit written comments on or before April 1, 2016.
The agency also says the new pay data would provide the EEOC and the Office of Federal Contract Compliance Programs (OFCCP) of the Department of Labor with insight into pay disparities across industries and occupations and help federal efforts to combat discrimination. This pay data would allow EEOC to compile and publish aggregated data that will help employers in conducting their own analysis of their pay practices to facilitate voluntary compliance. The agencies would use this pay data to assess complaints of discrimination, focus agency investigations, and identify existing pay disparities that may warrant further examination.
EEOC's current proposal is in response to recommendations from independent studies and the Commission's work with the President's National Equal Pay Task Force, which proposed new data collection requirements to combat pay discrimination in the workplace.
---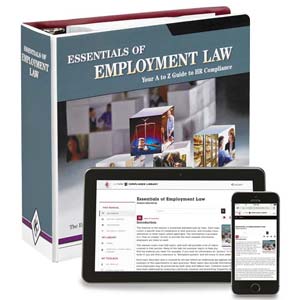 J. J. Keller's Essentials of Employment Law Manual covers more than 100 vital HR topics, including FMLA, ADA, HIPAA, FLSA, COBRA and more.
---
J. J. Keller's FREE HRClicks™ email newsletter brings quick-read human resources-related news right to your email inbox.