States increase minimum wage for new year
Posted January 4, 2016
At the beginning of the year, states frequently increase minimum wage rates. As of January 1, 2016, fourteen states will see a hike in minimum wage, while some states that typically see an annual increase will have a rate that remains steady due to stagnant inflation.
The 2016 rate will remain flat in Arizona, Florida, New Jersey, Ohio, Missouri, Montana, Oregon, and Washington. These states make annual adjustments based on cost of living increases, but low or negative inflation means that their state minimum wage won't be going up in the New Year.
Some state minimum wage increases will take effect on January 1 based on legislation passed in previous years. A number of states introduced stepped increases in the minimum wage, with higher rates taking effect over several years.
Under state laws, the minimum wage will go up on January 1 in Alaska, Arkansas, California, Connecticut, Hawaii, Massachusetts, Michigan, Nebraska, Rhode Island, Vermont, and West Virginia. It will increase in New York on December 31, 2015.
Additionally, inflation-based increases will take effect in Colorado and South Dakota.
Many state minimum wage laws have changed over the past few years, so employers should check to see that they have the correct version of their state poster on display. In addition, the federal minimum wage poster, showing the national minimum wage of $7.25 per hour, must be posted by all employers.
State
2015 rate
2016 rate
New minimum wage poster?
Alaska
$8.75
$9.75
No
Arizona
$8.05
$8.05
No
Arkansas
$7.50
$8.00
No
California
$9.00
$10.00
No
Colorado
$8.23
$8.31
Yes
Connecticut
$9.15
$9.60
No
Florida
$8.05
$8.05
Yes
Hawaii
$7.75
$8.50
No
Massachusetts
$9.00
$10.00
Yes
Missouri
$7.65
$7.65
Yes
Michigan
$8.15
$8.50
Yes
Montana
$8.05
$8.05
No
Nebraska
$8.00
$9.00
No
New Jersey
$8.38
$8.38
No
New York*
$8.75
$9.00
Yes
Ohio
$8.10
$8.10
Yes
Oregon
$9.25
$9.25
Yes
Rhode Island
$9.00
$9.60
Yes
South Dakota
$8.50
$8.55
Yes
Vermont
$9.15
$9.60
No
Washington
$9.47
$9.47
No
West Virginia
$8.00
$8.75
No
*Increasing December 31, 2015
---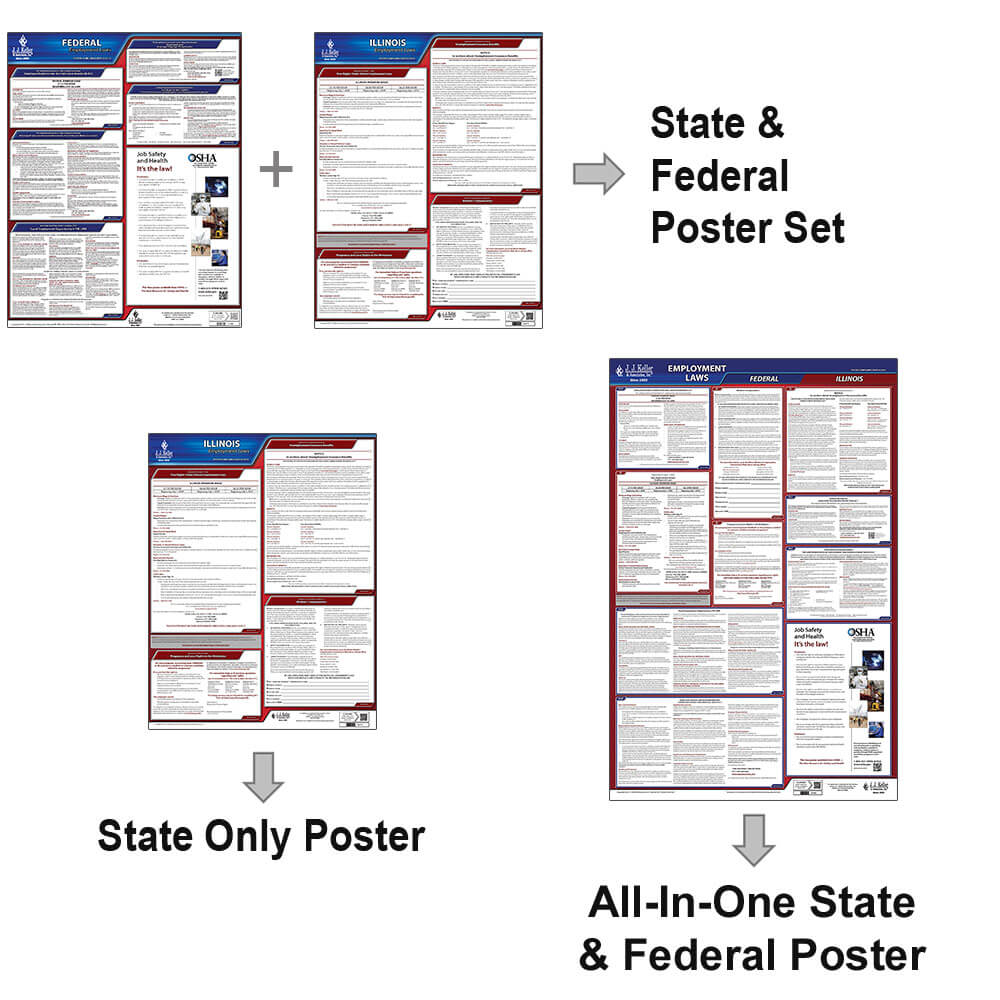 J. J. Keller's State & Federal Employment Law Posters help you meet state and federal labor law posting requirements.
---
J. J. Keller's FREE HRClicks™ email newsletter brings quick-read human resources-related news right to your email inbox.