OSHA to hold hearing on proposed beryllium exposure rule
Posted January 4, 2016
OSHA will hold an informal public hearing on its proposed rule "Occupational Exposure to Beryllium and Beryllium Compounds" beginning on February 29, 2016, at 2 p.m. The hearing will be in Room N4437 A, B, C, D at the Frances Perkins Building, U.S. Department of Labor, 200 Constitution Avenue NW., Washington, DC.
The proposed rule was published in the Federal Register on August 7, 2015 and the 90-day public comment period ended on November 5, 2015. The rule would lower workplace exposure to beryllium, a widely used material that can cause lung diseases. The proposal would apply to an estimated 35,000 workers covered by OSHA.
Currently, OSHA's eight-hour permissible exposure limit for beryllium is 2.0 micrograms per cubic meter of air. Above that level, employers must take steps to reduce the airborne concentration of beryllium. That standard was originally established in 1948 by the Atomic Energy Commission and adopted by OSHA in 1971. OSHA's proposed standard would reduce the eight-hour permissible exposure limit to 0.2 micrograms per cubic meter. The proposed rule would also require additional protections, including personal protective equipment, medical exams, other medical surveillance, and training.
Interested persons who intend to present testimony or question witnesses at the hearing must submit a notice of intention to appear, by January 29, 2016. Click here for more information.
---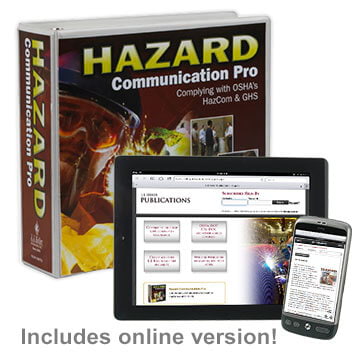 J. J. Keller's Hazard Communication Pro Manual + Online Edition helps you comply with OSHA's 2012 final rule aligning the Hazard Communication (HazCom) standard with the Globally Harmonized System of Classification and Labeling of Chemicals (GHS).
---
J. J. Keller's FREE Workplace SafetyClicks™ email newsletter brings quick-read workplace safety and compliance news right to your email box.