EPA announces final regulatory determinations for four unregulated water contaminants
Posted January 6, 2016
EPA has announced final regulatory determinations for several unregulated contaminants listed on the Third Contaminant Candidate List. The Safe Drinking Water Act, as amended in 1996, requires EPA to make regulatory determinations every five years on at least five unregulated contaminants. A regulatory determination is a decision about whether or not to begin the process to propose and promulgate a national primary drinking water regulation for an unregulated contaminant.
On October 20, 2014, EPA published its preliminary determinations not to regulate dimethoate, 1,3-dinitrobenzene, terbufos, terbufos sulfone and begin the process to regulate strontium. The agency requested public comment on the determinations, process, rationale, and supporting technical information.
EPA received comments from 14 individuals or organizations on the preliminary regulatory determinations. After reviewing and considering these comments, EPA has made a final determination not to regulate dimethoate, 1,3-dinitrobenzene, terbufos, and terbufos sulfone. It is, however, delaying the final regulatory determination on strontium in order to consider additional data and decide whether there is a meaningful opportunity for health risk reduction by regulating strontium in drinking water.
---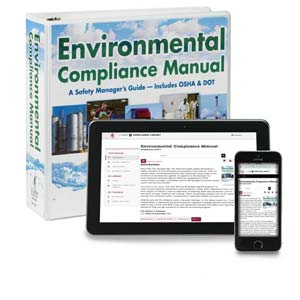 J. J. Keller's environmental Compliance Manual Covers environmental issues plus EPA, OSHA & DOT compliance info.
---
J. J. Keller's FREE Workplace SafetyClicks™ email newsletter brings quick-read workplace safety and compliance news right to your email box.