EPA announces 2014 Toxic Release Inventory report
Posted January 27, 2016
On January 21, EPA revealed the 2014 Toxic Release Inventory report (TRI). In 2014, 84 percent of the 25 billion pounds of toxic chemical waste managed at the nation's industrial facilities was not released into the environment due to the use of preferred waste management practices like recycling, energy recovery and treatment, according to the report.
According to the report, the remaining 16 percent was released to the air, water, or placed in some type of land disposal. Most of these releases are subject to a variety of regulatory requirements designed to limit human and environmental harm. The 2014 TRI data show a 6 percent decrease in total disposal or other releases to the environment from 2013 to 2014. Notably, air releases from industrial facilities decreased by 4 percent during this period, mainly due to decreases from chemical manufacturing facilities and electric utilities. Air releases have decreased 55 percent since 2003.
Reporting

TRI data are submitted annually to EPA, states, and tribes by facilities in industry sectors such as manufacturing, metal mining, electric utilities, and commercial hazardous waste. Under the Emergency Planning and Community Right-to-Know Act (EPCRA), facilities must report their toxic chemical releases for the prior year to EPA by July 1 of each year. The Pollution Prevention Act of 1990 also requires facilities to submit information on pollution prevention and other waste management activities related to TRI chemicals.
This year, the TRI report is available on its own dedicated website, giving users easier access to key information, including analyses and interactive maps showing data at a state, county, city, and zip code level. Other new features of this year's analysis include integrated demographic information, profiles of federal facilities and the automotive manufacturing sector, and a discussion forum where users can share feedback about the report. For more information visit www.epa.gov/trinationalanalysis.
The agency will be hosting a webinar on January 26 to provide highlights from the 2014 data, a tour of the National Analysis website, and answers to questions.
Go to epawebconferencing.acms.com/trinapublicbriefing/ to attend.
---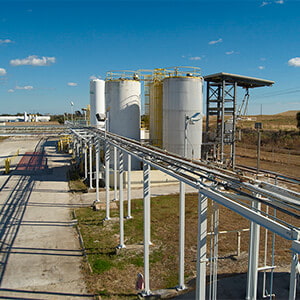 J. J. Keller® Environmental Reporting Services provide you with a dedicated consultant who will determine your specific site's federal, state and local environmental requirement needs, then prepare and file your reports and permits quickly and accurately.
---
J. J. Keller's FREE Workplace SafetyClicks™ email newsletter brings quick-read workplace safety and compliance news right to your email box.