Back to Press Releases
FOR IMMEDIATE RELEASE (May 17, 2016)
New J. J. Keller® Service Manages Complete ELD Rollout and Hours of Service Compliance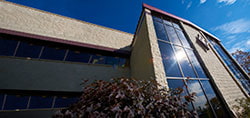 Neenah, WI - To help fleets avoid the common obstacles and business disruptions when transitioning from paper logs to electronic logging devices (ELDs), J. J. Keller & Associates, Inc. has introduced the Driver DataSense™ Plus with ELD Rollout service.
"This new service makes it far easier for fleets to meet FMCSA's December 18, 2017, ELD mandate deadline by letting us facilitate the process. Our white-glove service, delivered by our Managed Services team, ensures coordination of all aspects of the transition, from end-to-end ELD implementation to internal change management," said Rustin Keller, executive vice president & COO of J. J. Keller.
Led by a J. J. Keller® project leader who works with customers through the entire process, the ELD rollout includes a custom implementation plan, installation of J. J. Keller® ELDs, configuration of J. J. Keller's Encompass® back-office compliance system, setup of the J. J. Keller Mobile® logging app, and driver training on the system. The internal change management process helps customers get executive and driver buy-in to ensure top-down support during the transition.
Once the rollout is complete, J. J. Keller's proprietary technology aggregates the continuous stream of ELD data, in addition to data from paper logs and driver time sheets. A J. J. Keller® Client Service Specialist conducts ongoing analysis of that data to identify compliance and performance issues and provide regulatory guidance to customers so they can correct the issues. Clients also receive help updating unassigned driving time, a common struggle for fleets transitioning from paper logs to ELDs.
"By using the J. J. Keller® Driver DataSense™ Plus with ELD Rollout service, fleets are assured of a successful and streamlined transition to ELDs," added Keller. "And by managing that influx of data, we also help fleets improve Hours of Service compliance over the long haul."
For more information about the new J. J. Keller® Driver DataSense™ Plus with ELD Rollout service, visit JJKeller.com/ELDrollout or call 855-693-5338.
About J. J. Keller & Associates, Inc.
Since its beginning as a one-man consulting firm in 1953, J. J. Keller & Associates, Inc. has grown to become the most respected name in safety and regulatory compliance. Now over 1,400 associates strong, J. J. Keller serves over 560,000 customers — including over 90% of the Fortune 1000® companies. The company's subject-matter expertise spans nearly 1,500 topics, and its diverse solutions include ELogs and mobile technology; training via online courses, streaming video or DVD; online management tools; managed services; consulting services; online and print publications; forms and supplies.
Transportation professionals rely on J. J. Keller® in-house expertise and wide selection of products and services to reduce risk and improve regulatory compliance, performance management and operational efficiency. For more information, visit JJKeller.com, JJKellerservices.com and JJKellerELogs.com.
For more information, contact:
Mary Borsecnik
Corporate Marketing Communications Specialist
J. J. Keller & Associates, Inc.
1-800-843-3174, ext. 7050
Email: mborsecnik@jjkeller.com