Back to Press Releases
FOR IMMEDIATE RELEASE (April 19, 2016)
J. J. Keller® Sr. Consultant Jeana Hysell Named to 2016 Women In Trucking Image Team
Hysell is Focused on Helping Women Starting Out in the Trucking Industry to Succeed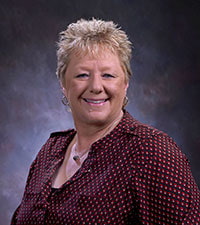 Neenah, WI - The Women In Trucking (WIT) Association has named Jeana Hysell, MS, CDS — senior consultant at J. J. Keller & Associates, Inc. — to its 2016 Women In Trucking Image Team. The announcement was made on April 2 at the seventh annual Salute to Women Behind the Wheel event in Louisville, Ky., hosted by WIT.
The 2016 WIT Image Team, made up of 13 members, will support the WIT mission by participating in events that provide legislators, regulators and industry leaders with a deeper understanding of the obstacles facing women truck drivers. The team will also speak about this topic to the media and other drivers at public events and industry trade shows.
"Being appointed to the WIT Image Team is a huge honor and one I don't take lightly," said Hysell. "I've been in the trucking industry since the late 1970s and it has been very good to me, so I'm always looking for ways to help other women succeed as they start their careers in trucking."
Hysell also serves the trucking industry through her role as a senior consultant for J. J. Keller by providing fleet and transportation consulting services that help improve driver safety, reduce regulatory risk and support related best practices. Additionally, Hysell is vice chair on the WIT Foundation Board.
"Jeana Hysell has been a passionate supporter of Women In Trucking since its inception in 2007," said Ellen Voie, president/CEO of WIT. "It's people like Jeana who make the extra effort to promote the mission of our organization and to encourage, support and mentor women interested in rewarding transportation careers."
About J. J. Keller & Associates, Inc.
Since its beginning as a one-man consulting firm in 1953, J. J. Keller & Associates, Inc. has grown to become the most respected name in safety and regulatory compliance. Now over 1,400 associates strong, J. J. Keller serves over 560,000 customers — including over 90% of the Fortune 1000® companies. The company's subject-matter expertise spans nearly 1,500 topics, and its diverse solutions include E-Logs and mobile technology; training via online courses, streaming video or DVD; online management tools; managed services; consulting services; online and print publications; forms and supplies.
Transportation professionals rely on J. J. Keller® in-house expertise and wide selection of products and services to reduce risk and improve regulatory compliance, performance management and operational efficiency. For more information, visit JJKeller.com.
For more information, contact:
Mary Borsecnik
Corporate Marketing Communications Specialist
J. J. Keller & Associates, Inc.
1-800-843-3174, ext. 7050
Email: mborsecnik@jjkeller.com