Back to Press Releases
FOR IMMEDIATE RELEASE (July 20, 2016)
J. J. Keller & Associates, Inc. Partners With Hylant To Offer Clients Safety Training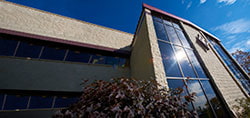 Neenah, WI - J. J. Keller & Associates, Inc., the leading provider of safety and compliance solutions, has entered into an agreement to provide safety training to clients of Hylant, helping them reduce accidents and injuries.
"When it comes to safety, the number one request we get from our clients is for online training materials," said Dan Dimas, risk control practice leader at Hylant. "We looked long and hard for a company that does safety training well, with a national reputation for quality, and a service model that is second to none. We found exactly that in J. J. Keller."
Clients can purchase J. J. Keller® Training On Demand subscriptions with one year of unlimited access to hundreds of Online Courses for self-paced training or Pay Per View Videos for instructor-led training.
Both training methods will provide Hylant clients with:
expert content that reflects the most current regulations and best practices, and applies the latest adult learning techniques;
consistent and standardized training across all Hylant locations; and
easy access anytime, anywhere there is an internet connection.
"J. J. Keller's Training On Demand library is carefully developed to help our customers meet the complex demands of both the regulations and their employees," said Joel Landsverk, senior product development manager — training and technology at J. J. Keller & Associates, Inc. "Our experts in adult learning, curriculum development, and compliance know how to create training that works. We're honored to be chosen as a Hylant partner."
Training On Demand content covers workplace safety, construction, transportation/DOT, and human resources topics.
About J. J. Keller & Associates, Inc.
Since its beginning as a one-man consulting firm in 1953, J. J. Keller & Associates, Inc. has grown to become the most respected name in safety and regulatory compliance. Now over 1,400 associates strong, J. J. Keller serves over 560,000 customers — including over 90% of the Fortune 1000® companies. The company's subject-matter expertise spans nearly 1,500 topics, and its diverse solutions include ELogs and mobile technology; training via online courses, streaming video or DVD; online management tools; managed services; consulting services; online and print publications; forms and supplies. Safety professionals rely on J. J. Keller® in-house expertise and wide selection of products and services to reduce risk and improve regulatory compliance, performance management and operational efficiency. For more information, visit JJKeller.com.
About Hylant
Hylant, a seven-consecutive-year winner of Best Places to Work in Insurance, was founded in 1935 and is a full-service insurance brokerage with 14 offices in Ohio, Michigan, Illinois, Indiana, Tennessee and Florida. As a member of the Worldwide Broker Network, Hylant offers complete risk management services, employee benefits brokerage and consultation, loss control, health care management and insurance solutions for businesses and individuals. Hylant is one of the largest privately held brokerage firms in the United States and serves a wide variety of clients locally, nationally and internationally. For more information, please visit hylant.com and follow Hylant on LinkedIn and Twitter (@hylantgroup).
For more information, contact:
Mary Borsecnik
Corporate Marketing Communications Specialist
J. J. Keller & Associates, Inc.
1-800-843-3174, ext. 7050
Email: mborsecnik@jjkeller.com