Back to Press Releases
FOR IMMEDIATE RELEASE (July 1, 2016)
J. J. Keller & Associates, Inc. Introduces Training Program Management Service
New Service Helps Companies Manage Their Training Programs, Ensure Compliance and Consistency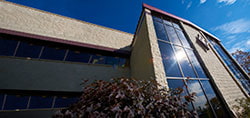 Neenah, WI - J. J. Keller & Associates, Inc., a leader in safety and regulatory compliance, has announced a new service to help companies manage diverse employee training requirements across multiple locations and delivery methods.
With the J. J. Keller® Training Program Management Service, a dedicated Client Service Specialist provides ongoing, proactive oversight of the company's training program to help ensure training requirements are being met, and all company training requirements are centralized and managed in one portal.
"What's unique about our new service is that we can effectively aggregate training data from any number of LMS systems and company locations to deliver a central view and oversight of the requirements," said Tom Reader, director of marketing at J. J. Keller & Associates, Inc. "A challenge for many companies is getting a holistic view of employee training and compliance with federal and state regulations as well as company policy; we solve this challenge with our Training Program Management Service."
As part of the service, a J. J. Keller Client Service Specialist:
Conducts an initial audit of a company's training records to uncover gaps in required training;
Tracks the current training status of all employees;
Audits training documentation for proper completion;
Manages training-related data including courses taken, test scores, and training calendars from a variety of sources such as Learning Management Systems (LMSs), classroom training, and J. J. Keller® Training On Demand;
Creates and maintains a secure storage center for training verification and documentation; and
Communicates with location contacts on overdue and upcoming training.
The service also includes support in the event of an OSHA inspection or audit. For more information on the service, visit JJKeller.com/ManageTraining.
About J. J. Keller & Associates, Inc.
Since its beginning as a one-man consulting firm in 1953, J. J. Keller & Associates, Inc. has grown to become the most respected name in safety and regulatory compliance. Now over 1,400 associates strong, J. J. Keller serves over 420,000 customers — including over 90% of the Fortune 1000® companies. The company's subject-matter expertise spans nearly 1,500 topics, and its diverse solutions include E-Logs and mobile technology; training via online courses, streaming video or DVD; online management tools; managed services; consulting services; online and print publications; forms and supplies.
Professionals in transportation, manufacturing, hazardous materials, construction, and human resources rely on J. J. Keller® in-house expertise and wide selection of products and services to reduce risk and improve regulatory compliance, performance management and operational efficiency. For more information, visit JJKeller.com.
For more information, contact:
Mary Borsecnik
Corporate Marketing Communications Specialist
J. J. Keller & Associates, Inc.
1-800-843-3174, ext. 7050
Email: mborsecnik@jjkeller.com