Back to Press Releases
FOR IMMEDIATE RELEASE (May 24, 2016)
J. J. Keller & Associates, Inc. Helps Fleets Interpret ELD Data
Over 12,000 Drivers Managed with New Driver DataSense™ Service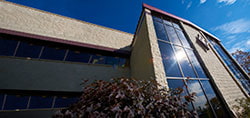 Neenah, WI - Over 12,000 drivers are now managed with a unique new service from J. J. Keller & Associates, Inc.® that aggregates data from Electronic Logging Devices, drivers' time-entry records, and paper logs.
"The J. J. Keller® Driver DataSense™ Service has struck a chord with customers," said Tom Reader, director of marketing at J. J. Keller & Associates, Inc. "We've had an amazing reception from fleets that want J. J. Keller's assistance in managing Hours of Service compliance. We believe the service is one of a kind, helping companies centralize all of their Hours of Service data from multiple sources."
The service uses technology to collect the data, and a team of Client Service Specialists to analyze the data and provide expert guidance on how to improve Hours of Service compliance and driver performance issues.
In addition to ongoing driver compliance guidance, Driver DataSense™ also provides clients with daily alerts of compliance issues, reports on driver behavior trends, assistance in the event of a DOT audit, and access to a secure online portal that offers a holistic view of all driver data.
For more information on Driver DataSense™, visit JJKellerservices.com/datasense or call 855-693-5338.
About J. J. Keller & Associates, Inc.
Since its beginning as a one-man consulting firm in 1953, J. J. Keller & Associates, Inc. has grown to become the most respected name in safety and regulatory compliance. Now over 1,400 associates strong, J. J. Keller serves over 560,000 customers — including over 90% of the Fortune 1000® companies. The company's subject-matter expertise spans nearly 1,500 topics, and its diverse solutions include ELogs and mobile technology; training via online courses, streaming video or DVD; online management tools; managed services; consulting services; online and print publications; forms and supplies.
Transportation professionals rely on J. J. Keller in-house expertise and wide selection of products and services to reduce risk and improve regulatory compliance, performance management and operational efficiency. For more information, visit JJKeller.com.
For more information, contact:
Mary Borsecnik
Corporate Marketing Communications Specialist
J. J. Keller & Associates, Inc.
1-800-843-3174, ext. 7050
Email: mborsecnik@jjkeller.com