National Safety Month 2018
Each June, National Safety Month shines a spotlight on ways to reduce the leading causes of injury and death at work and home. Shop our wide range of safety and compliance solutions to help you keep your employees safe and compliant throughout their workday.
Training
Supplies
Publications
Services
Safety Topics by Week
Week 1: Emergency Preparedness
Week 2: Wellness
Week 3: Falls
Week 4: Driving
Free OSHA Inspections Whitepaper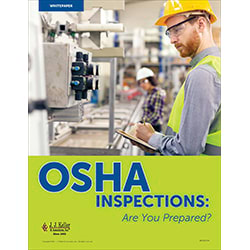 On average, OSHA conducts about 35,000 inspections each year. This free whitepaper walks you through the processes of inspection, citation and preparation to make sure you are truly prepared. Download whitepaper now.
Free OSHA Top 10 Violations Whitepaper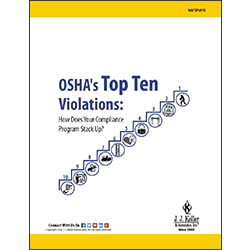 This free whitepaper walks you through OSHA's top ten violations in 2017. Learn insightful best practices to avoid violations, how to increase your safety management controls, and common industry shortcomings. Download whitepaper now.