California Intrastate Authority Bundles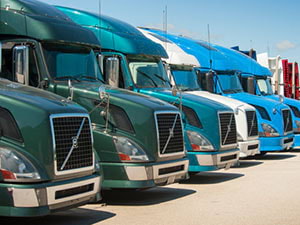 Many states have requirements for carriers that intend to engage in intrastate commerce within their respective state. Intrastate California property carriers, including private carriers, are regulated by the California Department of Motor Vehicles and must have a Motor Carrier Permit (MCP). Intrastate carriers (other than household good carriers) must obtain and display a California Identification (CA) number. California also requires interstate carriers that are both delivering and picking up loads in California to obtain a CA number.
Let J. J. Keller help with your California Authority. New! California bundles for CDL and Non-CDL Carriers includes:
California Identification Number
California Motor Carrier Permits (MCP)
California Employer Pull Notice (EPN) - CDL carriers only
Fill out the form and a compliance specialist will call you. Or, call 855-693-5338 for immediate assistance.