Free Signs Whitepaper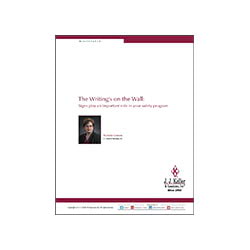 The Writing's on the Wall: Signs play an important role in your safety program
Safety signs can either complement and reinforce a safety program or overwhelm workers and visitors. The right safety signs provide clear warnings, precautions, and instructions. The wrong safety signs provide mixed or misleading information and result in confused workers and visitors.
Are the signs in your facility easy to understand, unobstructed, well organized, well lit, and well maintained?
When you choose a safety sign, remember the goal is to warn, inform, and remind.
Fill out the form to download your free signs whitepaper.