Free Whitepaper
OSHA 101: What Every Business Should Know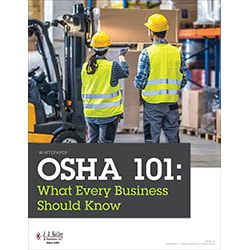 Most employers are aware that OSHA is the federal government agency that enforces workplace safety and health requirements. Beyond that, however, there are many fears and misconceptions about what the Agency does and does not do.
This whitepaper details OSHA requirements and jurisdiction, particularly as they pertain to smaller employers, as well as the enforcement process the Agency follows.
Fill out the form to download your FREE OSHA 101 whitepaper.